Makekere University is a public university located in Kampala,  the capital and largest city of Uganda. The roots of this school goes back to a technical school established in 1922, and it has been an independent national university since 1970. It is the oldest and largest institution of higher learning in Uganda, and today comprises nine colleges and two schools, with programmes for around 36,000 undergraduates and 4,000 postgraduates.
In the most recent U.S. News & World Report university ranking, the university was ranked as one of the best universities in sub-Saharan Africa outside South Africa.
Makerere University is famous for being the alma mater to many past and present national leaders in Africa, such as the Ugandan president Milton Obote, the DRC president Joseph Kabila, the Kenyan president Mwai Kibaki, and the Tanzanian presidents  Julius Nyerere and Benjamin Mkapa.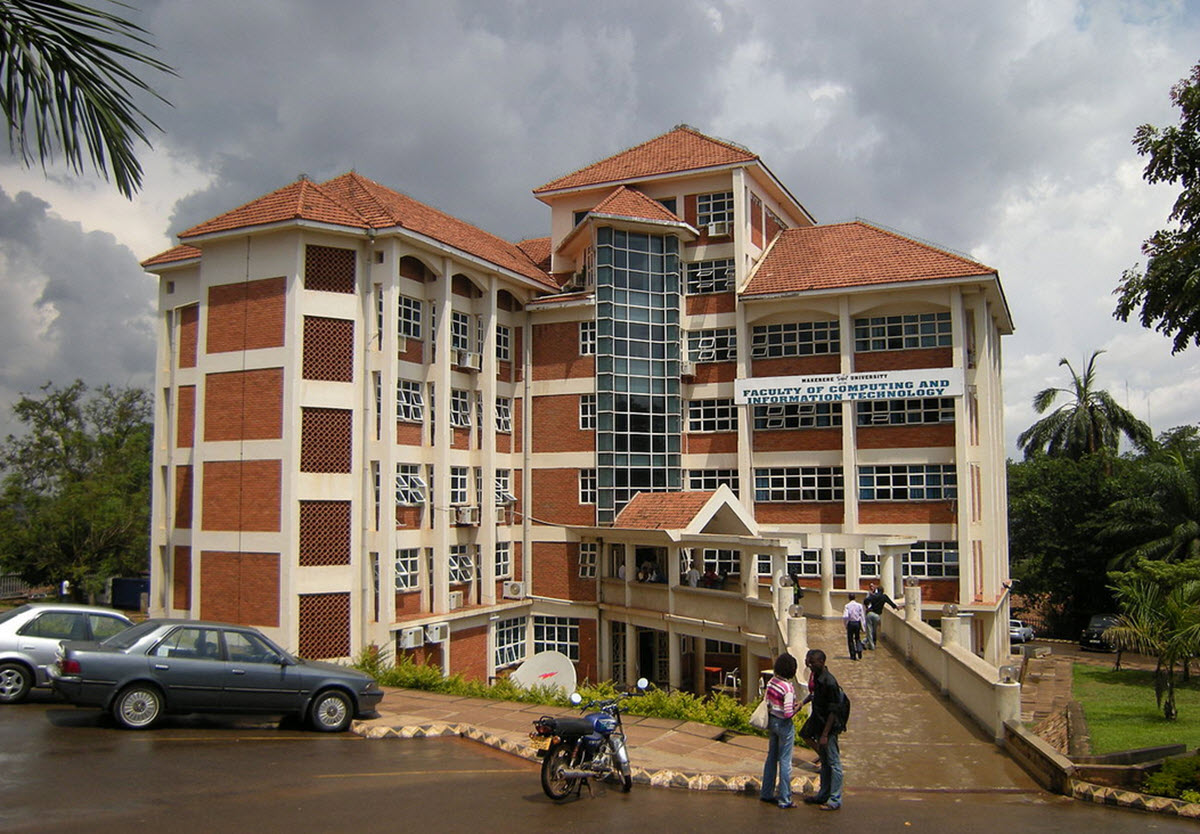 In the years following Uganda´s independence, Makerere University became an important centre for African nationalist literature and writers, and many notable authors have ties to this university, e.g.
Okello Oculi, Ngũgĩ wa Thiong'o, Nuruddin Farah, Ali Mazrui, David Rubadiri, John Ruganda, Paul Theroux, Peter Nazareth, and Nobel Prize laureate V. S. Naipaul.
The school´s motto is: We build for the future.
Campus
Makerere University is located in Makerere, a neighbourhood in the  Kawempe Division of Kampala.
Coordinates: 00°20′06″N 32°34′03″E
The name Makerere also applies to the hill on which this neighbourhood is perched; one of the original several hills upon which the city Kampala was built. Makerere Hill is today chiefly occupied by the university and by businesses depending on the university and its students.
Makerere University Business School
The school of business of Makerere University is located on Portbell Road in the Nakawa Division of Kampala.
Coordinates: 00°19′42″N 32°36′59″E
In 1997, the National College of Business Studies (NCBS) merged with the Faculty of Commerce at Makerere University to form the Makerere University Businesses School (MUBS), and moved into facilities at a 45 acre campus in Nakawa, roughly 5.5. kilometres east of Kampala´s central business district.
As of 2022, the process to make MUBS an independent university is ongoing, so it may no longer be a part of Mekerere University in the future.
Academic units at Makerere University
Colleges
College of Agricultural and Environmental Sciences
College of Business and Management Sciences
College of Computing & Information Sciences
College of Education and External Studies
College of Engineering, Design, Art and Technology
College of Health Sciences
College of Humanities and Social Sciences
College of Natural Sciences
College of Veterinary Medicine, Animal resources and BioSecurity
Schools
School of Law
Makerere University Business School (MUBS)
Affiliated institutions
Alokolum Seminary
Katigondo Seminary
Ggaba Seminary
Kinyamasika Seminary
Mbale School of Clinical Officers
Mbale School of Hygiene
Mulago Paramedical Schools
Kampala University
History
Uganda Technical College
In 1921, a trade school was opened which offered classes in carpentry, building construction and mechanics. In 1922, it became the Uganda Technical College and began also offering classes in the arts, education, medicine, and agriculture. That same year, the name was changed to Makerere College.
Makerere College
The vocational classes were separated from the college in 1928, and given the name Kampala Technical School. Thus, only non-vocational classes remain with the Makerere College.
In 1937, Makerere College started offering post-secondary education certificate courses.
The British Protectorate government suggested the establishing of a university in 1943, a proposal met with much criticism, and even riots in Kampala. The Bataka Party labelled the proposal "a plot to steal African soil for European settlement".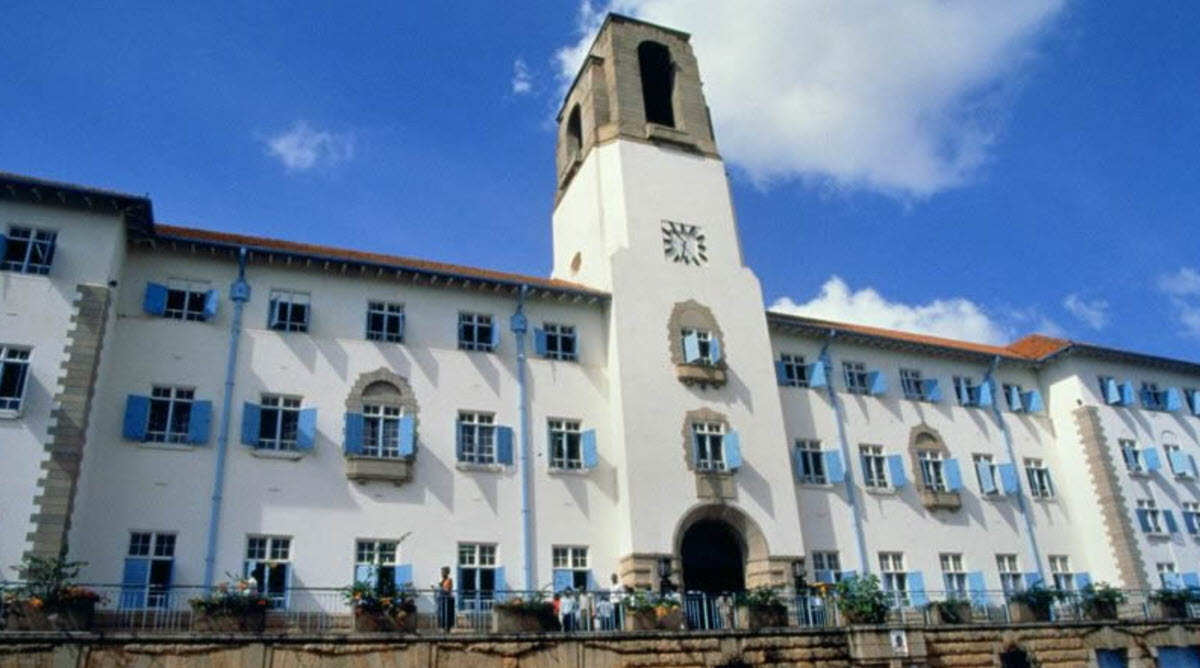 Makerere College, University of East Africa
Makerere College was granted university status in 1949 and renamed Makerere College, University of East Africa. (1949 was also the year when the British Protectorate government banned the Bataka Party.)
School closings
In 2006 – 2016, the university closed down three times due to student and faculty protests.
The closing in 2016 was due to non-teaching staff not receiving their back pay and the lecturers not getting their incentive pay. The most recent re-opening took place in January 2017.
2020 fire
In September 2020, the Main Building ("The Ivory Tower") was severely damaged by a fire, and a lot of the university´s record keeping was destroyed in the blaze. The Cabinet of Uganda decided to break down the ruin, which had become structurally unsafe, and build a new building from scratch on the spot, designed to look like the original.