Cairo University (Jāmi'a al-Qāhira) is a public university founded in 1908. The main campus is located in Giza, immediately across the Nile from Cairo.
This is the second-oldest extant institution of higher education in Egypt, and several pre-existing higher professional schools were absorbed by the university and turned into constituent colleges. The Cairo University School of Medicine, also known as Kasr Alaini, is one such example, as this medical school has its roots in the Abzabal Military Hospital and was established in the 1820s.
Cairo University currently enrols around 155,000 students, spread out over 20+ faculties and 3 institutions. It is one of the 50 largest institutions of higher education in the world by enrolment.
Cairo University is considered one of the top universities in Egypt, and it is also frequently included in top-10 lists for the whole African continent. At the most current US News.com ranking of universities, Cairo University ranked #5 of the African universities, which also meant it was the highest ranking African university outside South Africa, and one of only three non-South African universities to make the African top-10 list.
Cairo University ranked 1st in Egypt in the 2020 ARWU ranking and 2nd in Egypt in the 2021 QS ranking.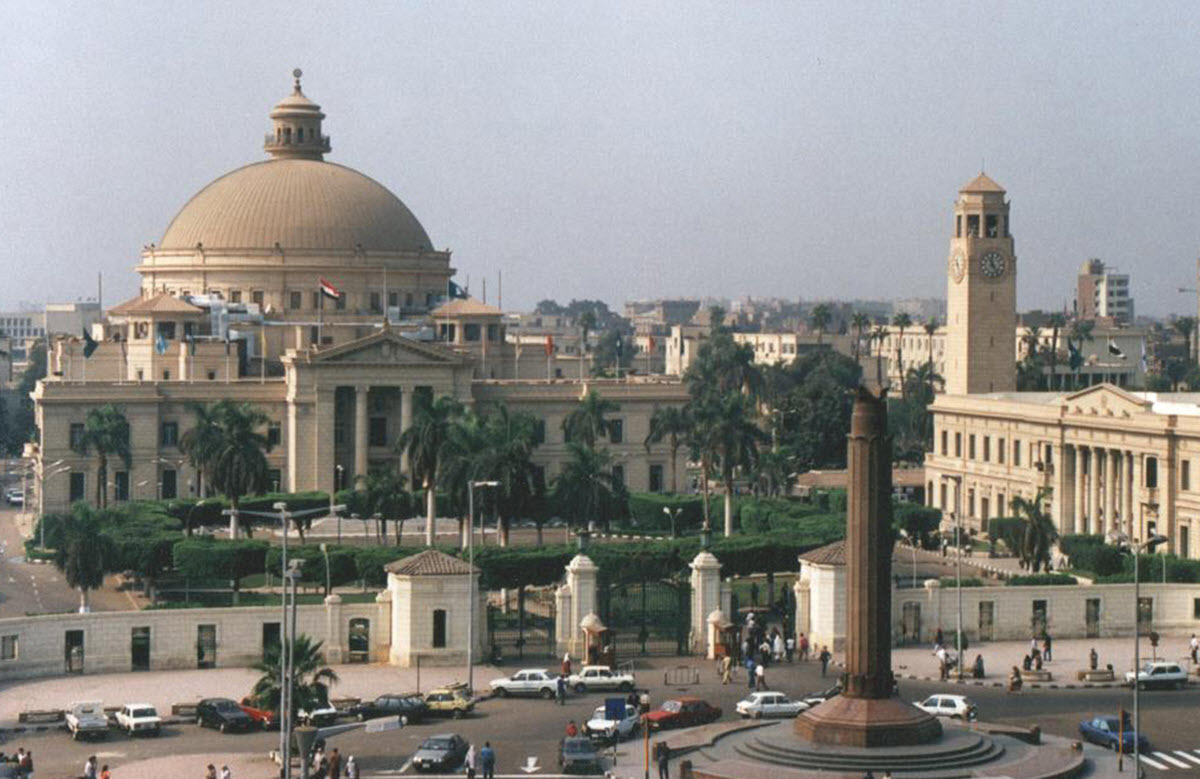 Short facts about Cairo University
Former names
Egyptian University (1908-1940)
King Faud I University and Fu'ād al-Awwal University (1940-1952)
Affiliations
The university is a member of The Mediterranean Universities Union (Italian: Unione delle Università del Mediterraneo, UNIMED).
Nobel laureates alumni
Naguib Mahfouz, 1988 Nobel Prize for Literature
Yasser Arafat, 1994 Nobel Peace Prize
Mohamed ElBaradei, 2005 Nobel Peace Prize
Faculties and institutes at Cairo University
Faculty of Engineering
Faculty of Medicine
Faculty of Computers and Artificial Intelligence
Faculty of Pharmacy
Faculty of Agriculture
Faculty of Science
Faculty of Economics and Political Science
Faculty of Mass Communication
Faculty of Archaeology
Faculty of Arts
Faculty of Commerce
Faculty of Specific Education
Faculty of Nursing
Faculty of Law
Faculty of Physical Therapy
Faculty of Oral and Dental Medicine
Faculty of Veterinary Medicine
Faculty of Dar El-Ulum
Faculty of Education For Early Childhood
Faculty of Graduate Studies for Statistical Research
Faculty of African Postgraduate Studies
National Cancer Institute
Faculty of Regional and Urban Planning
Faculty of Graduate Studies for Education
National Institute of Laser Enhanced Sciences (NILES)
Center of Open Education
Cairo university center for Languages and Arabic Culture
Faculty of Nanotechnology for Postgraduates Studies
History
The Egyptian University
What would eventually become Cairo University was established in 1908 in the form of a small private European-inspired institution for higher education, with Prince Faud I as the rector. It was named the Egyptian University.
Wealthy Egyptians had begun pledging funds to the establishment of a formal modern-style university in Egypt a few years earlier, and Pricess Fatma Ismail donated land and carried out a fundraising campaign. Another notable contributor was Mustafa Kamil al-Ghamrawi who pledged 500 Egyptian pounds.
During its early years, the institution did not have a campus. Instead, it would put in adds in the press to let people know when and where the lectures would be.
The Egyptian University had a women´s section when it was founded in 1908, but this section was closed in 1912, and it would take until 1928 before women were readmitted to the university.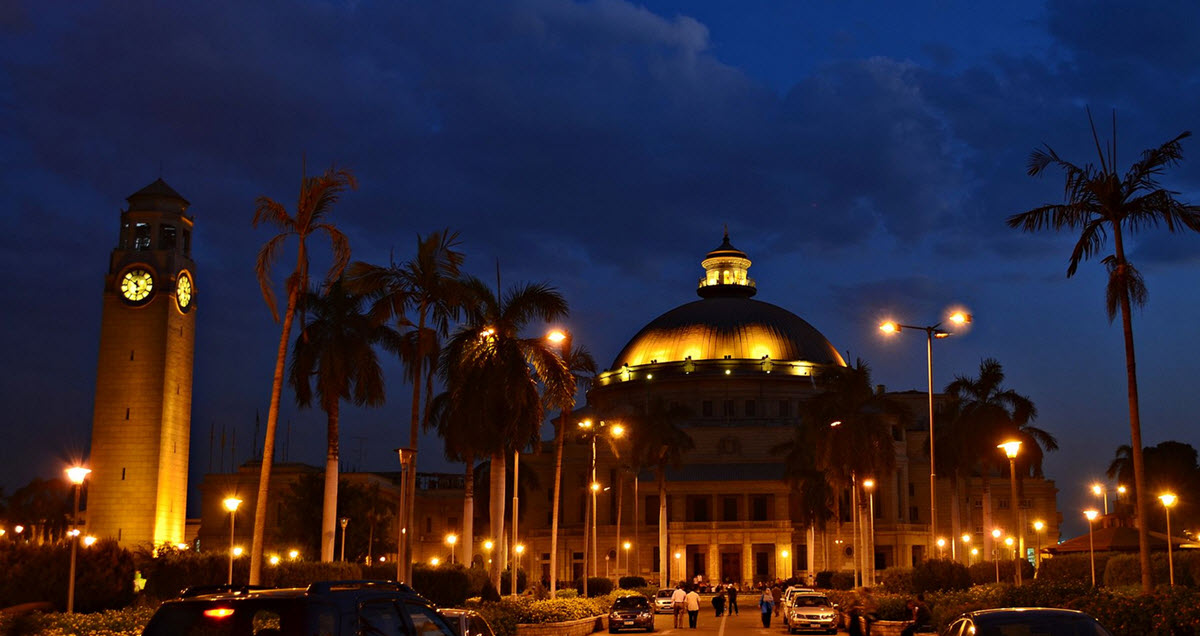 A state university
The private institution became a state university in 1925, under the reign of Faud I. It recieved new funding, a new faculty of science was added, and the liberal arts college (Kulliyat al-Adab) of 1908 was joined with the schools of law and medicine.
The first group of female students enrolled at the state university in 1928.
New programs in the 21st century
Examples of new educational programs introduced by the universities in the 21st century are construction engineering, computer and telecommunications engineering, mechanical design engineering, petrochemical engineering, construction engineering, architecture engineering and construction technology, and the water and environmental engineering program.
Face veil ban
In 2015, Cairo Universty enacted a new rule that banned its professors from wearing niqab or face veil. In 2020, Egypt´s High Administrative Court approved the ban.