Which are the largest universities in Africa by enrolment?
As of 2021, The National Open University of Nigeria had an enrolment of 515,000 students. It should be noted that this is a university for distance learning.
The second-largest university, the University of South Africa, has over 400,000 students if we count both in-person enrolment and distance enrolment.
Cairo University in Egypt has 250,000+ students for in-person classes, making it one of the largest universities in Africa by in-person enrolment.
Which is the oldest extant university in Africa?
The answer to this question depends on how we define university, but the University of Al-Quaraouiyine has roots stretching back to 859 AD. Located in Fez, Morocco, it was founded as a mosque by Fatima al-Fihri in 859 AD and served as an educational centre of the madrasa tradition until the mid-1900s. Just as in Europe, the oldest universities in Africa typically started out as institutions for religious studies and later branched out to encompass an increasing number of fields. Al-Quaraouiyine was one of the leading spiritual and educational centres of the Muslim Golden Age but was not transformed from madrasa to a Modern Age European-style university until 1963.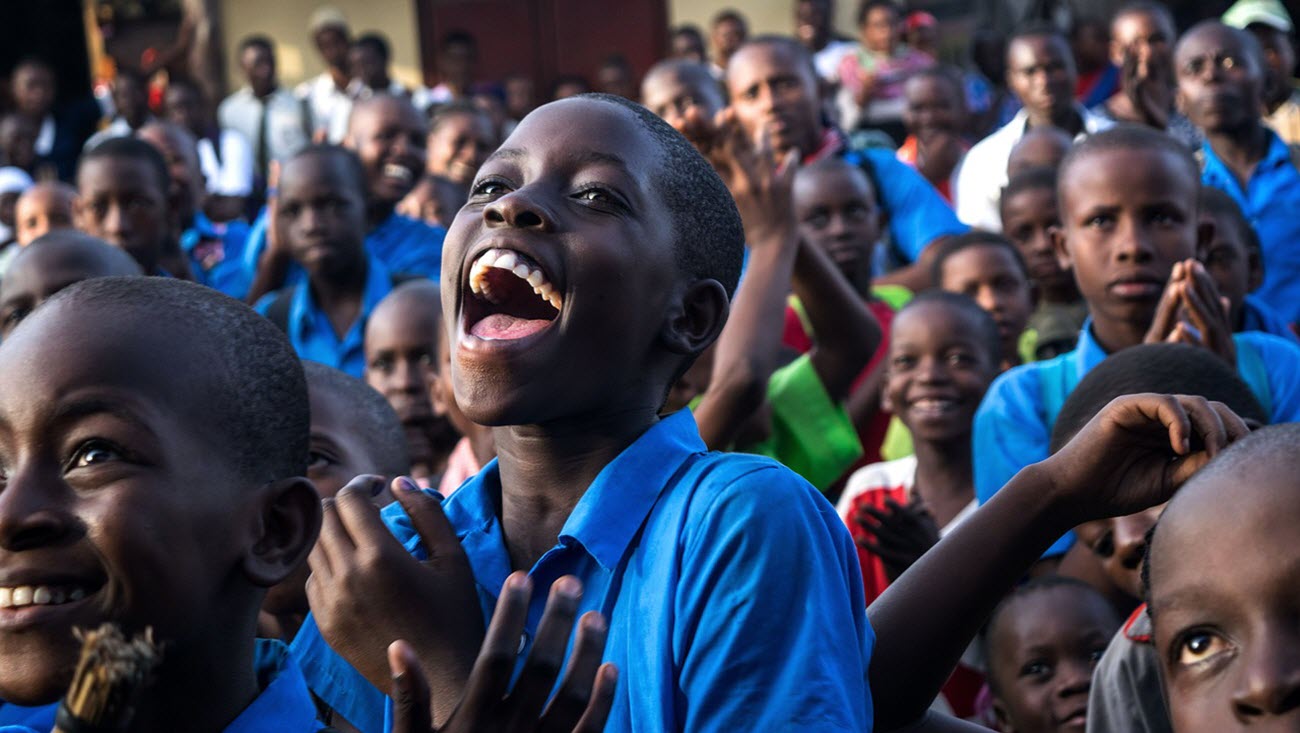 Why is Fourah Bay College famous?
Fourah Bay College is considered the oldest western-style academic institution in Africa. Located in Freetown, Sierra Leone, it was founded in 1827 as an Anglican missionary school where Africans studied to become schoolmasters and religious leaders. Today, it is a constituent college of the University of Sierra Leone.
Which is the oldest university in East Africa?
Makerere University in Kampala, Uganda, has roots going back to 1922 and is therefore regarded as the oldest centre of higher learning in East Africa. Founded as a technical school in 1922, it did not become affiliated with the University College of London until 1949, and this is when it started offering courses for students wishing to obtain a general degree from the mother institution. The Republic of Uganda attained independence in the early 1960s, and the school became an independent national university in 1970. In 2011, it transformed into a Collegiate University with nine constituent colleges. It is one of Eastern Africa´s most prestigious academic institutions.
Why is forex trading becoming popular among students in Africa?
Forex trading is becoming very popular in Southern Africa.  FOREX trading is very popular in South Africa but also very popular in the surrounding countries and in many other African countries such as Nigeria.  There are numerous reasons behind the surge in popularity.
One of the reasons that forex trading has become more popular is that more people than ever have access to good internet connections.
Another reason is the increased number of brokers that offer ZAR accounts and other accounts designed for African traders.
A third reason might be that forex trading offers high leverage, making it possible to make high returns even with a small initial bankroll.
Many successful African traders, such as Ref Wayne, Uche ParaGon, Bade Ajidahun Afioluwa and Neliswe Masango, inspire African students to try to mimic their success.
If you want to try forex trading, you should open an account with an FSCA-regulated broker.   The Financial Sector Conduct Authority offer the best security for African traders. If you are located outside of Africa, choosing a broker regulated by another local regulator is best.
Which African university ranks highest on the US News.com's best colleges list?
The US News.com ranks over 1,700 institutions from more than 90 different countries based on 13 indicators focused on academic research performance and global and regional reputations. As of 2022, the African university that ranks best is the University of Cape Town in South Africa, which is ranked #109 in Best Global Universities.
The University of Cape Town (UCT) was founded in 1829 as the South African College. In terms of full university status, UCT and Stellenbosch University are the oldest extant universities in Sub-Saharan Africa. These two universities, both located in South Africa, received full university status on the same day in 1918.
Women students were first admitted to UCT in 1886, and black students were first admitted in the 1920s. In 1960-1990, the university earned the nickname "Moscow on the Hill" for its sustained opposition to apartheid, especially in higher education. Still, the number of black students at UCT remained low until the 1980s. By 2004, nearly 50% of UCT´s 20,000 students were black and just under half of the student body was female.
The 10 universities in Africa that ranked best on the Best Global Universities list (2022)
University of Cape Town (South Africa)
University of Witwatersrand (South Africa)
Stellenbosch University (South Africa)
University of KwaZulu Natal (South Africa)
Cairo University (Egypt)
University of Johannesburg (South Africa)
University of Ibadan (Nigeria)
University of Pretoria (South Africa)
Mansoura University (Egypt)
North West University – South Africa (South Africa)
Has the University of Madagascar closed down?
No, but the name has not been in use since 1988. In 1988, all branches of the University of Madagascar (in Antananarivo, Antsiranana, Fianarantsoa, Toamasina, Toliara, and Mahajanga) became independent of each other, and the name the University of Madagascar was dropped.
When the name the University of Madagascar is used today, it typically refers to the oldest of the branches, the one in Antananarivo, which is formally known as the University of Antananarivo (French: Université d'Antananarivo) and is located in the capital of Madagascar.
There is also the Catholic University of Madagascar, which is not the same institution as the University of Antananarivo even though they are both located in Antananarivo. The Catholic University of Madagascar was known as the Catholic Institute of Madagascar until 2011. It gained accreditation from the Malagasy government in 2000 and changed its name to Catholic University of Madagascar in 2011.
(French name: Université Catholique de Madagascar. Malagasy name: Oniversite Katolika eto Madagasikara)